Chairman of our Advisory Board
Justice B N Srikrishna
Former Judge of the Supreme court of India and a former Chairman of Financial Sector Legislative Reforms Commission (FSLRC)
Know More
We are privileged to have Justice B N Srikrishna, former supreme court judge and a key architect of the first draft of the Personal Data Protection Bill, 2019, as the chairman of our Advisory Board.
Easy User Experience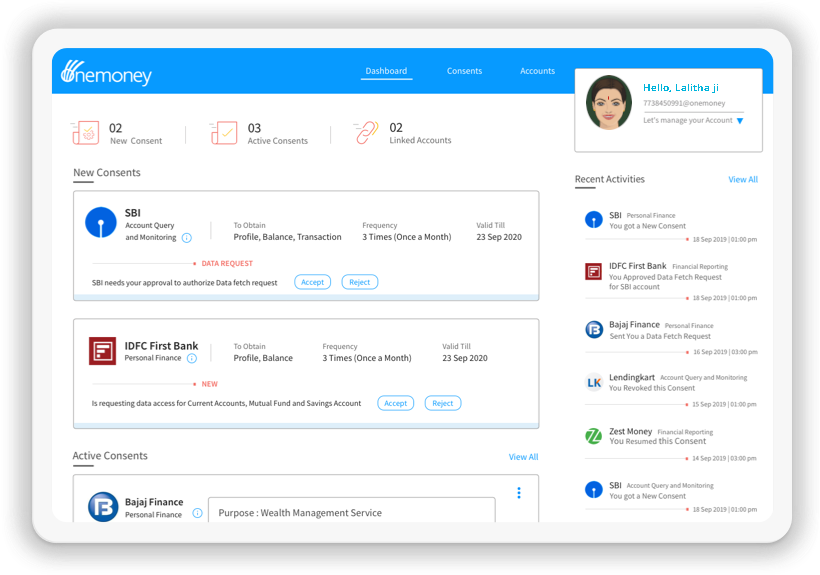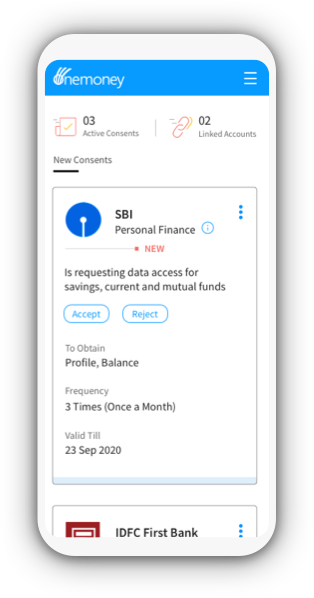 Users or Customers manage their consents on our native apps and responsive web apps, with just a few clicks. Enterprises embed these user journeys easily in their digital applications using our integration toolkits.
Know More
Consent Driven
Financial institutions use our APIs to place requests to their customers for using their data, for a specific purpose and time-period. Customers use our apps to give or deny consent for such requests. Consents, once given, can also be paused or revoked any time through our platform.
Know More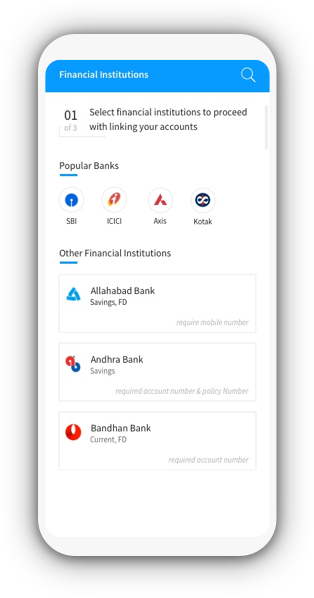 Privacy and Security
We do not seek or store the customer's banking credentials. We also do not view, store or analyze their financial data on our servers. All data shared with enterprises and customers is encrypted end-to-end.
Know More