Quick Overview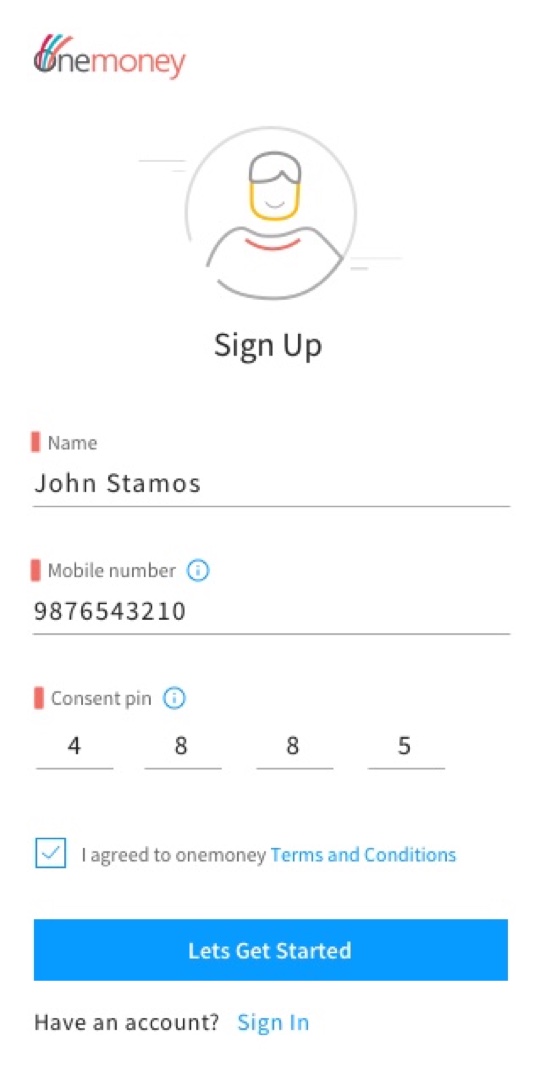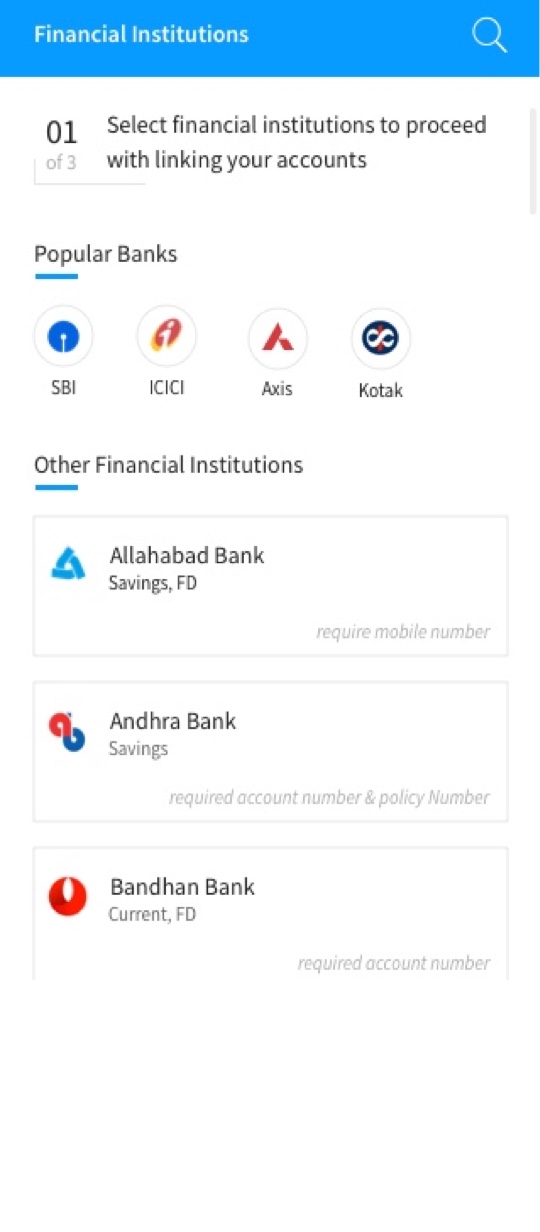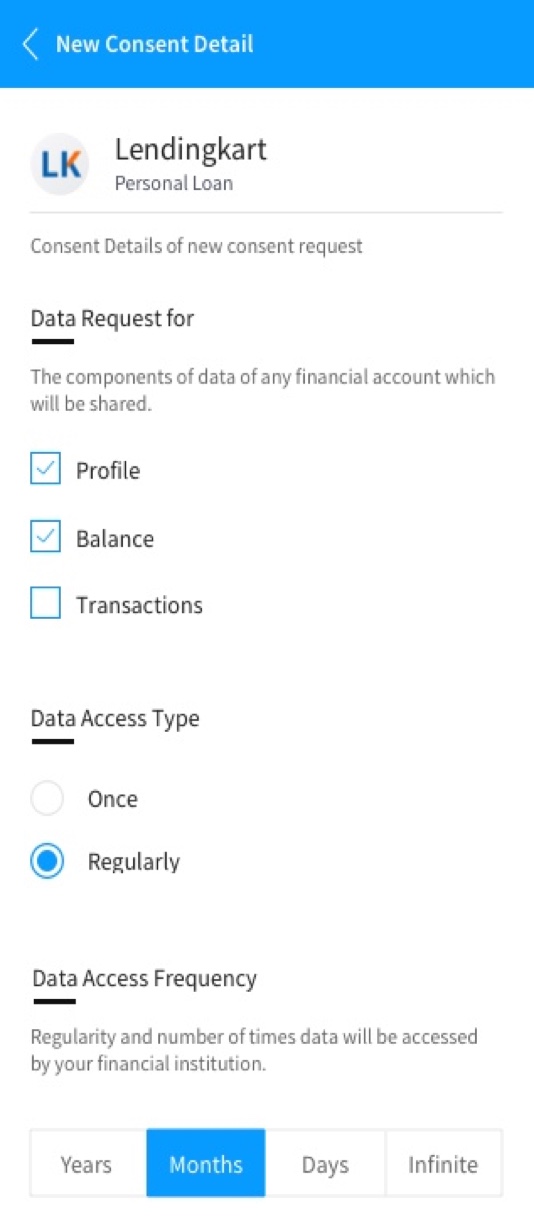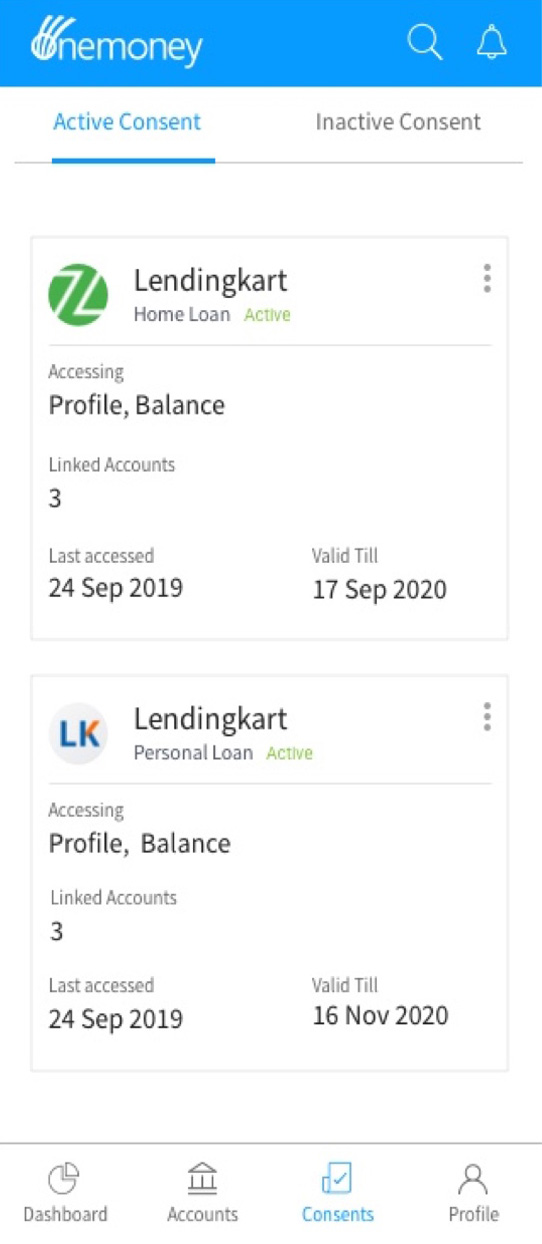 Quick Overview
All we need is your name and a verified mobile number to issue you a Onemoney Virtual User Address (VUA) of the form <your mobile number> @ onemoney. Easy to remember!
02
Discover and link accounts
Select your bank, insurance company, MF company or pension fund that you wish to link with Onemoney. Onemoney auto-discovers your accounts based on your mobile number (if allowed by your institution). Authenticate yourself one-time with your institution to link your accounts with your Onemoney profile. You are all set now!
03
Approve Consent Requests
Get notified by us whenever a third-party requests your data. Verify the purpose, period and other parameters of the data usage requested. Once satisfied, provide your consent. If not, don't approve! Your call, entirely! We will take care of notifying your bank and the third-party either way.
Pause or revoke your consents on our platform, at any time. We take care of the necessary notifications and checks to ensure your data is not shared without your explicit consent. Be in total control of who accesses your data. Always!
Know More
Learn more about our Consent Architecture and how it
protects your data from being misused.
Know More