Data Governance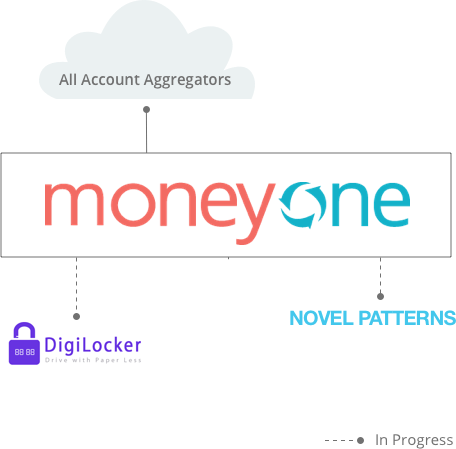 The Moneyone Platform, offered by our parent company, helps enterprises become Privacy - Positive. It connects to the AA ecosystem, i.e to every AA ( including but not limited to Onemoney AA ). It also offers integrations into TU - CIBIL and Digilocker and helps derive insights from data using Novel Patterns AI & ML platform, C.A.R.T.
Know More
Ecosystem Partner
We use AWS, India's largest Tier-4 Datacenter to help keep our services reliable for our customers.
Implementation Partners
Divami helps us in building rich, consent-management custom interfaces to ease the experience of our app-users.
As an empanelled CERT-IN vendor and with over 800 security assessments under its belt, Sumeru helps us and our customers achieve the highest level of security compliance in the application, data and environment security practice.
SimPragma and MRSoft help us in development and support of web and mobile applications for FinTech.