COLLABORATION BETWEEN C EDGE and Onemoney Group Press Release
15 th August 2021
Promoting financial inclusion and empowering citizens in India through Account Aggregation (AA), the unique Avatar of Open Banking
C-Edge and Onemoney Group have come together in a strategic relationship to deploy and deliver Account Aggregation (AA) solutions that provide freedom of choice to citizens to select financial products from any provider. Together we will strive to empower citizens of India to make informed decisions about their data. We will deliver financial inclusion into the hands of those who need it, and have been waiting for these solutions that will transform their lives.
Onemoney (www.onemoney.in) is India's First Account Aggregator (AA), licensed by RBI. AA is a powerful concept promoted by RBI through its NBFC AA regulation, which is a unique Avatar of Open Banking, as it is known worldwide. There are many powerful concepts that distinguish AA from how it is practiced worldwide, separation of Consent Managers, i.e. licensed AAs such as Onemoney, being the most important. AA is part of the DEPA (Data Empowerment and Protection Architecture) initiative and has begun to change the face of the Indian financial ecosystem. Onemoney Group provides AA solutions, and data governance, privacy and protection solutions that enable FIs work with the AA ecosystem, to empower citizens and MSMEs access financial products.
C-Edge (https://cedge.in/) is a joint venture, between Tata Consultancy Services Ltd. (TCS) and State Bank of India (SBI), to provide transformational capability to the Indian financial services and emerging markets by addressing major technology needs of this industry. They are an integrated solutions provider and have created a niche market for themselves, in India and abroad, by leveraging the technical and domain competencies of both our parent companies. CEdge's self-service banking services are specially developed for operations in line with the global environment in Banking. C-Edge provides several banking solutions and financial technology and compliance solutions to banks, particularly RRBs, Grameen Banks as well as some major FIs.
The two companies have come together to explore go to market strategies by combining products and solutions of both, deliver them to banks and FIs to make their customers successful. The partnership enables use of C-Edge's technical capabilities, wide network and strong foundation of marketing strategies where C-Edge may offer to be a technical partner that deploys, implements and maintains the products offered by Onemoney Group, as well as to promote, market and resell the AA products of Onemoney Group.
Account Aggregation (AA) empowers customers to fulfill their financial needs by being the driver of the data and money exchange process, with freedom and responsibility on both sides. AA's foundation is in Digital Consent that helps to reduce, if not remove, the asymmetry in power and knowledge that likely exists between a corporation and an individual. AA democratizes the financial sector by establishing a balance in exchanges between Consumers and FIs.
Data Democratization is achieved by not just fair exchanges, but also sachetisation of products and services, leading to the realization of financial inclusion. E.g. it will be possible to sell micro insurance and other smaller products using AA.
RBI, on behalf of IRDA, SEBI and PFRDA has formulated the regulation for NBFC AA, to create a game changing ecosystem both, for the consumers already in it, and many who need to be included.
"Given our strong presence in RRBs, Grameen Banks and other small FIs, we are happy to collaborate with Onemoney Group to take the emerging AA concepts to every nook and corner of India, and enable our partners empower their customers attain financial goals." says Mr Dhananjaya Tambe, CEO of C-Edge.
"Economic development has to improve the lives of the most deprived people, must be inclusive to spread prosperity widely, eliminate poverty and hunger" says Mr Krishna Prasad, Founder of Onemoney Group.
The United Nations (UN) General Assembly adopted on December 14th, 2015 a resolution that stressed the importance of financial inclusion as a key tool in accomplishing these sustainable development goals. Mr Prasad noted the most relevant and important aspect: "full and equal access to formal financial services for all." Onemoney Group has a deep passion and commitment to provide simple and best in class tools to enable citizens of India and MSMEs to participate in financial action, without creating a digital divide.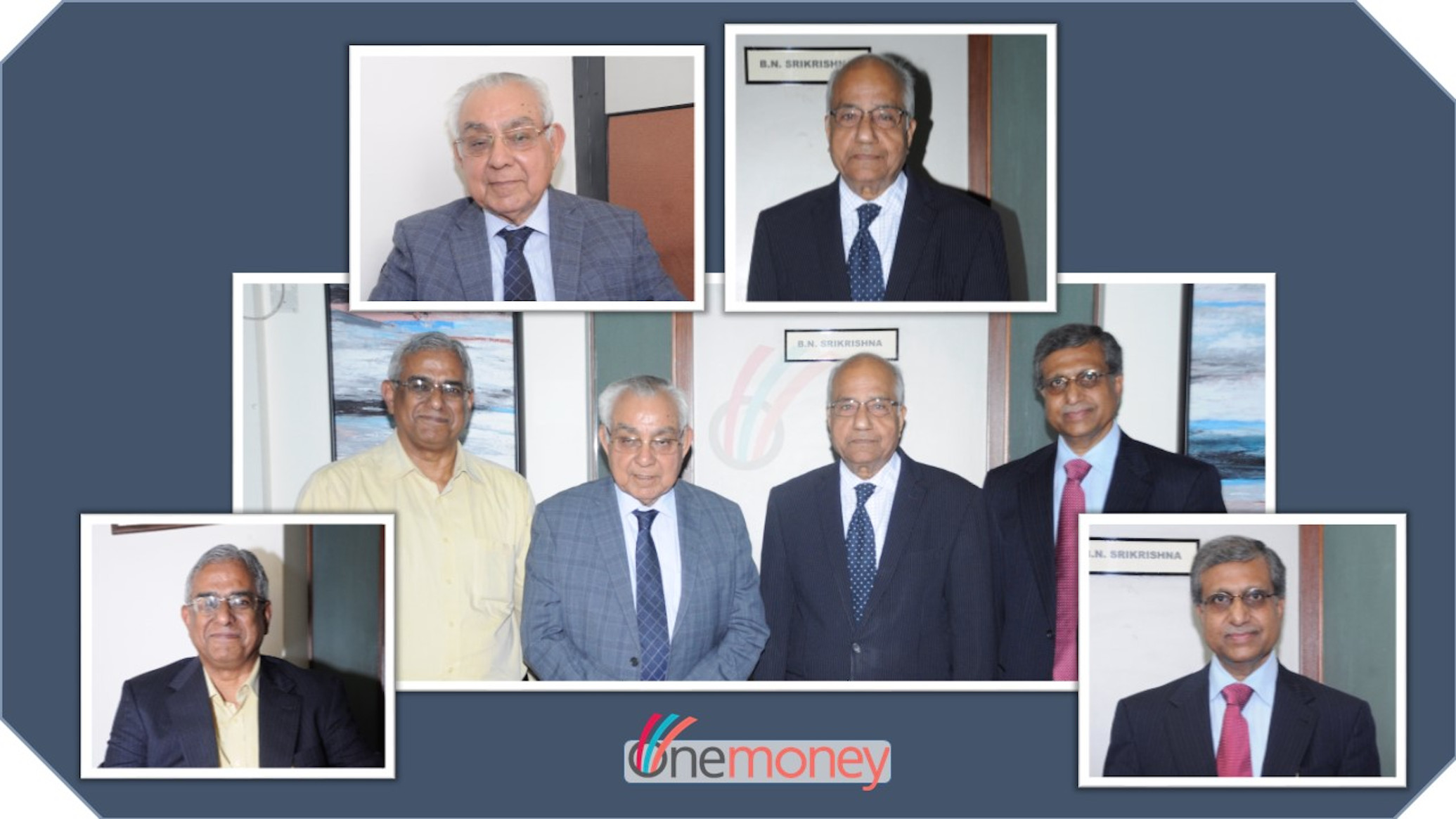 Board Meeting Held On 22 Jan 2020...
The Advisory Board of our Onemoney Group met at 4:00 pm on Wednesday 22nd January 2020 in Mumbai. The members of the Advisory Board are:
Justice B N Srikrishna – Chairman
Mr Jagdish Capoor – Member
Mr P H Ravikumar – Member
We had discussions on the strategy and vision for the company.